About the Hub
Our Hub Area
As the DfE designated teaching school hub for Gedling, Bassetlaw and Newark & Sherwood, the Redhill Teaching Hub is one of 87 centres of excellence in training and professional development for teachers and school leaders. We identify, utilise and share the experience of high-performing schools within the region, supporting the development of teachers in all phases and types of school, including special schools, alternative provision and early years providers.
We are committed to supporting each and every one of the schools in our Hub. Whether you are a small rural primary on the outskirts of our region or a large secondary in the centre. Whether you are a special school or provide alternative provision, from EYFS to Post-16 you will find a warm welcome in the Hub and practical, no-nonsense support and guidance.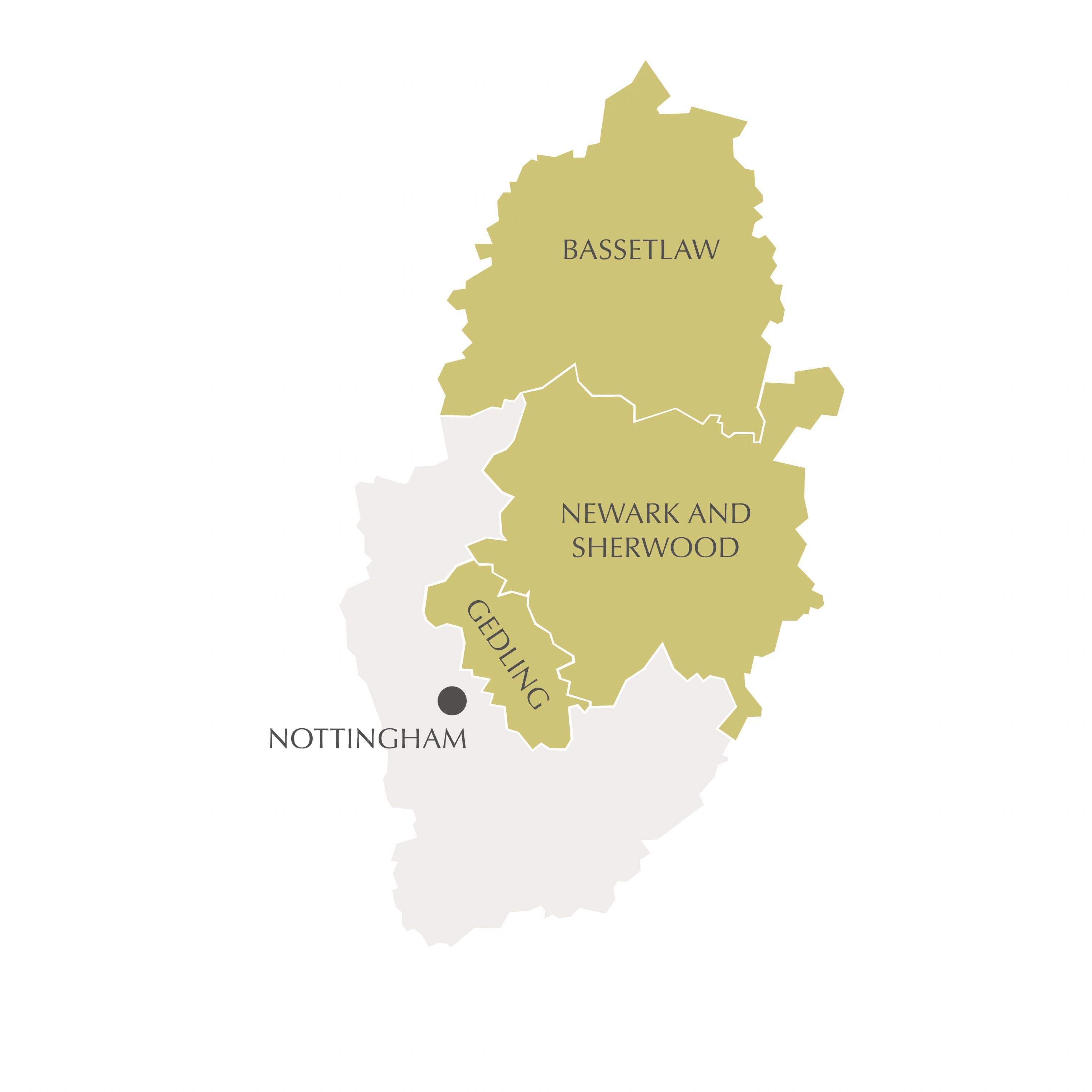 Our strategic partners are:
Redhill Academy Trust
Minster Trust for Education
Diverse Academies Trust
Flying High Trust
Strategically, our Hub combines the expertise of 4 experienced regional organisations enabling us to reach all schools in our region; working strategically with a range of providers at a national and local level.
Working together to support ALL students in our region to achieve their best, now and in the future, through the recruitment and training of the very best workforce for schools..
Our Core Purpose
Giving all children in our region the opportunity to access the high quality education they deserve, at all stages from Early Years through to Post-16, is the fundamental principle which underpins the work of our Hub.
We signpost and deliver high quality, evidence based, accredited programmes of training and support to all teachers and leaders, creating a network of support available to all. Our offer enables local schools to recruit, train and retain the very best teachers and leaders for the region, improving outcomes for all.
Our regional partnership
Our regional partnership provides Initial Teacher Training, the Early Career Framework, Appropriate Body services, National Professional Qualifications and bespoke CPD, providing a golden thread of support and training from entry into the profession through to the highest levels of school leadership. Our offer is based around a high-class, evidence-based programme of teacher development.
The Redhill Teaching Hub is a one-stop shop for CPD, training and support; easy to find, easy to talk to, easy to use
Our Hub - simple, supportive, accessible
Our offer is available to all primary, secondary and special schools in the region regardless of affiliations. Our programmes cover all career stages from ITT and ECF through to higher level leadership.
Easy to find
Via our website, social media, newsletter and direct communication with schools we ensure that all leaders and teachers are fully informed about the national and regional training opportunities available to them.
Easy to talk to
The people who work for our Hub understand schools. They all work in, or have worked in, schools as teachers, leaders or administrators. We pride ourselves on the level of support we can offer and have a thorough, detailed understanding of the courses we deliver. We look forward to answering any questions you may have.
Easy to use
The Hub rationalises a previously diverse and confusing regional offer, creates a stronger local network of collaboration and ensures the local offer is linked to a national network of support. By working together to deliver a regional offer, all our partners are united in the aim to support schools to engage with a localised offer which has a regional and national commonality.