Welcoming our ECTs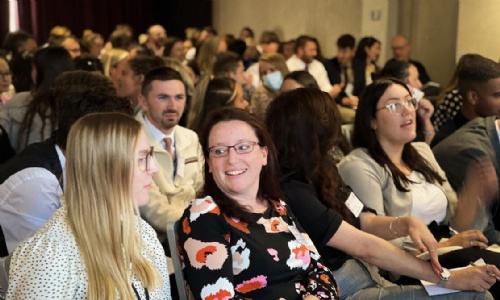 Our Early Career Framework programme launched with a welcome event attended by more than 100 ECTs alongside facilitators.
It was a joy and a privilege to hear ECTs chatting so positively about their experiences so far in our region's schools.
They enjoyed getting to know each other, and it was a fitting way to welcome our newest teachers to the profession.
Take a look at the photos below to see how the event went.