An update on all things itt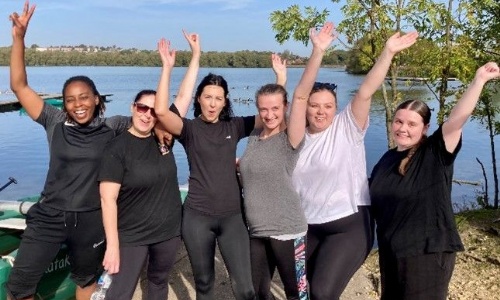 ITT applications for 2024-2025 are now open!
If you know of anyone intending to apply to train to teach this year please point them in our direction! We are happy to provide any advice or guidance, and can put them in touch with their nearest provider.
There is an East Midlands 'Get into Teaching' event at the Crowne Plaza in Nottingham on 18th October 2023, from 5 pm to 8 pm, further information is available here.

Trainees team building day at the Mill Adventure Base
Our own trainees stepped outside their comfort zone this week to experience a school trip from the other side, as they climbed and canoed their way through a team building day at the Mill Adventure Base. This day is always a fantastic opportunity to find out how things are progressing for the trainees and hear about the superb support they are receiving in their schools. It is clear that the mentors and class teachers working with our newest recruits are so very supportive of the trainees, and we would just like to say a huge THANK YOU to all the schools, teachers, leaders and support staff who are involved in training the next generation of teachers.
The best training day of the year was held in glorious sunshine today rather than the cold and rain we had last year……they have no idea how lucky they were!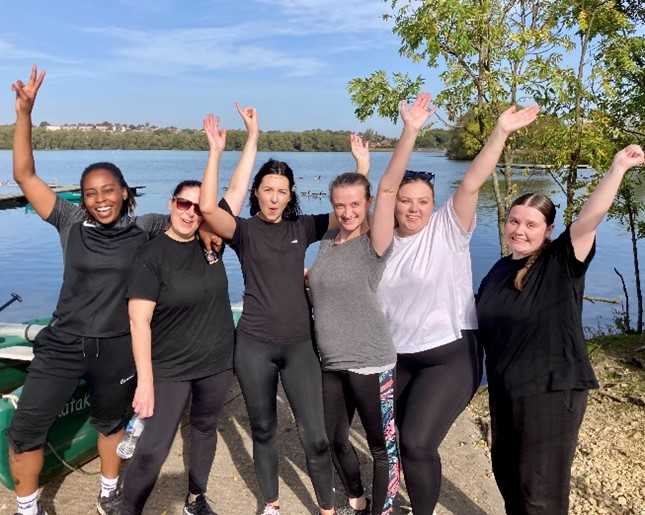 Finally on ITT...
... the author of the acclaimed book, The AI Classroom: The Ultimate Guide to Artificial Intelligence in Education, Dan Fitzpatrick, is hosting the next event in our series of mini-online ITT seminars. Due to the subject and quality of presenter, it may be of interest to other teachers and leaders, not just our trainees. Dan will impart invaluable insights and strategies for harnessing AI in education and is a prominent contributor in the media on all things AI and education, having recently been featured in Time Magazine and on CNN, Good Morning Britain, BBC Radio 4 and ITV News. Please find all the information on the twilight programme here.